Best Hoog Sensitief Persoon (HSP), jij bent bijzonder.
Eind maart schreef ik het artikel Karakteristieken van Hoog Sensitieve Personen HSP (Lees het HIER). De reacties hierop waren zo overweldigend, dat ik direct wist dat ik hier meer mee moest doen. Vandaag Deel 2: 16 eigenschappen die jou zo bijzonder maken. Want ik weet uit persoonlijke ervaring dat je je als hoog sensitief persoon vaak anders kunt voelen dan anderen. Echter als je van jezelf weet hoe je in elkaar zit, dan kun je hier veel beter mee omgaan.
Heb je het gevoel alsof je meer nadenkt over zaken dan anderen ? Maak je je zorgen over hoe anderen zich voelen? Hou je van rustige niet chaotische omgevingen?Als bovenstaande herkenbaar voor je is, bestaat er een kans dat je zelf een hoog sensitief persoon (HSP) bent. Een persoonlijkheidstrek die voor het eerst werd onderzocht door Elaine N. Aron, PhD, in de jaren 90. Zoals in deel 1 beschreven zijn ongeveer 1 op de 5 personen hoog sensitief. Belangrijk om te realiseren is dat HSP geen ziekte of mentale stoornis is. Het is een prachtige eigenschap waarmee je bent geboren. Wanneer je deze eigenschap op de juiste manier inzet, is het een grote kracht en verrijking van je leven.
Eigenschap 1 . Je voelt dieper. Een kenmerkende eigenschap van hoog sensitieve personen (HSP) is de mogelijkheid om dieper te voelen dan minder hoog sensitieve personen. "Ze vinden het een uitdaging om zaken te verwerken op een dieper niveau" Ted Zeff, PhD, "Ze zijn erg intuïtief, en kijken diep bij zichzelf naar binnen om zaken uit te zoeken.
Eigenschap 2 . Je bent meer emotioneel reactief. Mensen die hoog sensitief zijn zullen meer reageren in een situatie. Zo zullen ze meer empathie hebben en maken ze zich meer zorgen om de problemen van anderen, aldus Aron. Ze kunnen ook meer bezorgdheid zijn over hoe een ander persoon kan reageren op een negatieve gebeurtenis.
Eigenschap 3 . Je bent waarschijnlijk gewend om te horen, "Neem niet alles zo persoonlijk" en "Waarom ben je zo gevoelig?" Afhankelijk van de cultuur , kan de gevoeligheid worden gezien als een kwaliteit of een negatieve eigenschap. Zeff verklaart dat tijdens interviews voor zijn eigen onderzoek het volgende duidelijk werd. Hoog sensitieve mannen uit landen zoals Thailand en India werden zelden of nooit gepest. Het tegenovergestelde werd duidelijke bij mannen uit Noord Amerika. Daar werden hoog sensitieve mannen regelmatig tot altijd gepest. Zo zie je, het hangt er erg vanaf waar je opgroeit. Tevens ben ik persoonlijk van mening dat het zelfs binnen Nederland nog uit kan maken waar je woont. In steden als Amsterdam is hoog sensitiviteit veel meer geaccepteerd dan op het platteland.
Eigenschap 4 . Je hebt de voorkeur om alleen te sporten.
Hoog sensitieve personen (HSP) kunnen de neiging hebben om teamsport  te vermijden. Omdat ze zo scherp de gevoelens en emoties oppikken van anderen krijgen ze zelf het gevoel dat elke beweging in de gaten gehouden word. Onderzoek laat zien dat veel hoog sensitieve personen (HSP) de voorkeur geven aan individuele sporten zoals fitness, rennen, fietsen en wandelen. Echter dit is niet altijd de regel, er zijn hoog sensitieve personen (HSP) die zijn opgegroeid met ouders die de juiste omgeving van vertrouwen wisten te creëren. Hierdoor is het makkelijker om te participeren in teamsport.
Eigenschap 5. Je doet er langer over om beslissingen te maken. Hoog sensitieve personen (HSP) doen er in het algemeen langer over om beslissingen te maken. Dit komt omdat ze veel meer bewust zijn van de details en gevolgen van een beslissing. Zelfs als het een goed/fout beslissing betreft. Hier een voorbeeld: Op een warme zomerdag besluit je een ijsje te kopen. Echter welke smaak ga je kiezen? En wat als je zou kiezen voor die ene smaakt dan loop je een ander mis. En wanneer gaat het weer mooi weer worden. Of wanneer ben je weer in de buurt. Allemaal zaken die door je hoofd kunnen schieten. Nu is dit een redelijk simpel voorbeeld, maar je kunt je voorstellen dat keuzes met een grotere impact nog langer worden overwogen. Dit zou kunnen resulteren in stress. Advies in deze is om zo lang mogelijk de tijd te nemen als de situatie toelaat. Wanneer je het gevoel hebt te weinig tijd te hebben. Vraag dan om meer tijd. Probeer je voor te stellen dat wanneer je een bepaalde keuze maakt hoe deze zal voelen. ERVAAR het zogezegd. Hierdoor maak jij de keuze die bij je past.Wanneer hoog sensitieve personen (HSP) in een bepaalde situaties keuzes hebben gemaakt zullen ze wanneer de situatie zich weer voordoet veel sneller de "juiste" keuze maken.
Eigenschap 6. Als navolging op eigenschap 5. Je bent meer van slag wanneer je de "foute" of "verkeerde" keuze maakt. Iedereen herkent het wel, het gevoel bij een "verkeerde" keuze. Echter voor hoog sensitieve personen (HSP) zullen de emotie van een "verkeerde" keuze veel sterker ervaren.
Eigenschap 7. Je hebt een zeer scherp oog voor detail.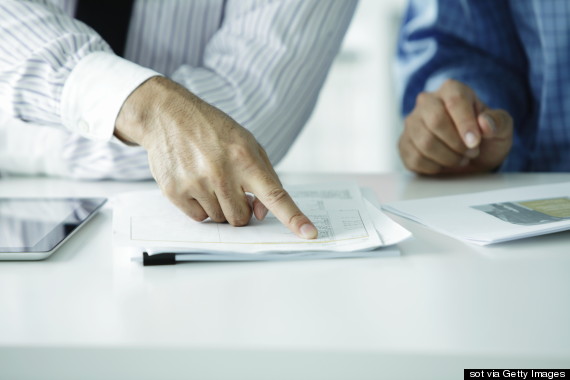 Hoog sensitieve personen (HSP) zullen als eerste nieuwe details opmerken. Nieuwe inrichting, schoenen of een verandering in het weer een hoog sensitief persoon zal dit vaak als eerste opmerken. Dit kan heel handig zijn, echter realiseer je wel dat je hierdoor op het juiste moment je rust pakt. Zoveel details/informatie verwerken kan zeer vermoeiend zijn. Dit is ook altijd het voorbeeld wat ik geef aan mensen die hoog sensitiviteit niet kennen. Iedereen kent het gevoel wel van wanneer je een dag over een beurs of evenement hebt geslenterd. Aan het eind van zo'n dag ben je dan behoorlijk af door alle indrukken die je hebt opgedaan. Mensen met hoog sensitiviteit maken dit dagelijks mee. Als je het op deze manier uitlegt hebben niet hoog sensitieve personen er een duidelijk beeld van.
Eigenschap 8. Je bent als hoog sensitief persoon niet altijd introvert. In feite is ongeveer 30 procent van de hoog sensitieve personen (HSP) extrovert volgens Aron. Ze legt uit dat wanneer hoog sensitieve personen opgroeien in kleine hechte gemeenschappen of ouders hebben die veel interactie hebben vaker extrovert zijn.
Eigenschap 9. Je werkt erg goed in teamverband. Hoog sensitieve personen (HSP) zijn diepe denkers, dit maakt ze waardevol als onderdeel van een team. Alleen vinden ze het niet prettig om de uiteindelijke keuze te moeten maken. Je bent dus op je best als je de voor en nadelen van een situatie kunt analyseren zodat iemand anders de uiteindelijke keuze maakt.
Eigenschap 10. Je kunt meer vatbaar zijn voor angst of depressie (maar alleen als je veel negatieve ervaringen hebt gehad). "Wanneer je een behoorlijk aantal slechte ervaringen, vooral vroeg in het leven hebt gehad (zoals je niet veilig voelen in de wereld of je niet veilig voelen thuis of op school) dan is je zenuwstelsel ingesteld op angstig" zegt Aron. Maar dat wil niet zeggen dat hoog sensitieve personen (HSP) direct dan angstig zullen zijn/blijven. Een goede ondersteunende omgeving is de sleutel in deze. Angstige situaties in zijn totaliteit vermijden is ook zeker niet raadzaam. Ouders van hoog sensitieve kinderen moeten realiseren dat ze fantastische kinderen hebben, echter je zult ze wel op de juiste manier moeten ondersteunen. De juiste balans tussen beschermen en over beschermen is hier belangrijk. Zodat ze het gevoel krijgen zelfstandig zaken goed het hoofd te kunnen bieden.
Eigenschap 11. Dat irritante geluid is voor jou pas echt irritant. Niemand houdt van storende geluiden. Echter de impact is voor hoog sensitieve personen (HSP) hoger. Je bent dus echt geen zeur. Je raakt gewoon makkelijker over gestimuleerd waardoor je uit zelfbescherming hierop reageert. In welke mate je gestimuleerd wordt, is voor iedereen anders. Voor de een is het een harde discotheek waarbij de ander al last heeft van een sissende theepot.
Eigenschap 12. (Zwaar) Gewelddadige films zijn niet jouw ding. Hoog sensitieve personen (HSP) zijn heel empatisch ingesteld en makkelijk over gestimuleerd. Dus films met het thema horror of zwaar geweld zijn vaak niet hun ding.
Eigenschap 13 . Je huilt sneller dan anderen. Daarom is het voor hoog sensitieve personen (HSP) belangrijk om situaties te vermijden waarin ze zich beschaamd voelen of waar het als "fout" wordt bestempeld wanneer je huilt. Zeff zegt hierin dat wanneer vrienden en familie zullen accepteren dat er een kans bestaat dat een hoog sensitief persoon sneller huilt dan een niet hoog sensitief persoon. Dan komt de persoon het best tot zijn recht.
Eigenschap 14. Je hebt bovengemiddelde manieren. Hoog sensitieve personen (HSP) zijn zeer bewuste individuen. Vanwege dit zijn ze meer meelevend en attent. Daarnaast merken ze ook sneller op wanneer iemand minder goede manieren vertoont. Een mooi voorbeeld over welgemanierd zijn is dat hoog sensitieve personen in de supermarkt beter onthouden waar hun boodschappen kar staat. Niet omdat ze bang zijn dat er wat gestolen zal worden, maar omdat ze niet willen dat hun boodschappenkar in de weg staat.
Eigenschap 15. Je ervaart de effecten van kritiek veel heftiger dan anderen. Hoog sensitieve personen (HSP)reageren veel heftiger op kritiek dan anderen. Het wordt als veel intenser en persoonlijker ervaren dan voor niet sensitieve personen. Als een gevolg hiervan hebben zij diverse tactieken om kritiek te vermijden. Waaronder het plezieren van anderen, minder positieve zaken verbloemen met veel positieve zaken. Ook werken hoog sensitieve individuen erg hard om kritiek te voorkomen. Soms zelfs ten koste van hunzelf.
Eigenschap 16. Je werkt in hokjes/eigen kantoren goed, werken in open ruimtes vindt je een ramp.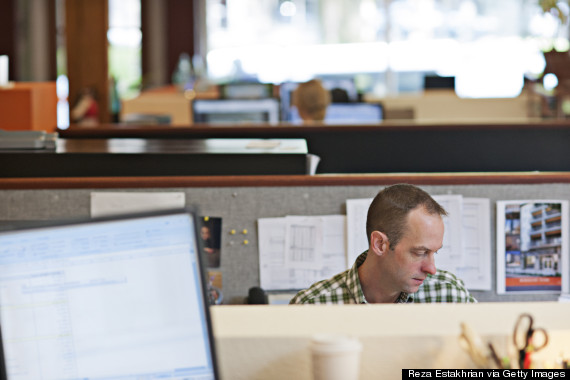 Net zoals hoog sensitieve personen (HSP) graag alleen sporten zijn ze ook op hun best als ze een gesloten werkomgeving hebben. Daarnaast vinden ze het heerlijk om thuis te werken of als zzp'er. Op deze manier is er een controle over de stimuli die je ontvangt op een dag.
Bronnen:
Hoog Sensitieve Personen (Elaine N. Aron)
Deel vertaald van Huffpost
WIL JIJ JE HOOGSENSITIVITEIT INZETTEN ALS KRACHT?
Dan is dit je kans want FitMe heeft een unieke primeur. April 2015 starten we met de cursus Gelukkig met HSP. Een uniek programma waar meer dan 10 methodes op het gebied van levenskwaliteit zijn onderzocht en gecombineerd. Uit deze methodes hebben we het beste gehaald om jou als hoogsensitief persoon sterker, veerkrachtiger en gelukkiger te maken. Traditionele als moderne methodes zijn gecombineerd zoals de Wim Hof mehode (Iceman), Oosterse meditatie vormen, HSP cursussen, The Work (Byron Katie) Hormoonfactor (Ralph Moorman), Overload (de standaard voor fysieke training), westerse stress counseling, NLP, Anthony Robbins, Bridgeman en diverse ademhaling technieken. De groep bestaat uit maximaal 10 deelnemers om rust en balans te bewaren.

Comments
comments